Music Editor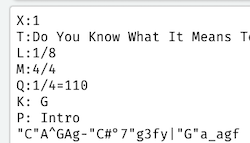 Existing Sites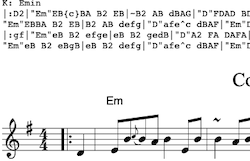 More Examples
Here is an ever-growing list of examples of common uses.
Documentation
The documentation will show you all the details about including this on your website.
Configuring
There are lots of options for how to configure abcjs. To help you get started, see the example generator. (work in progress)
Online music editor
And here's an application that uses the editor that you are welcome to use if you just want to write music and not worry about all this javascript stuff.
WordPress
There are examples of common use cases in a live WordPress installation to help get you started.